FTHCS is administerd by the Headmaster and School Principal.  The Headmaster of FTHCS is Bishop John A. Cherry, II who is the Pastor of From the Heart Church Ministries, Inc located in Suitland, Maryland.  Bishop Cherry is a former FTHCS teacher and Alumni Parent.  The Principal of FTHCS is Reverend Steven Battle, Sr.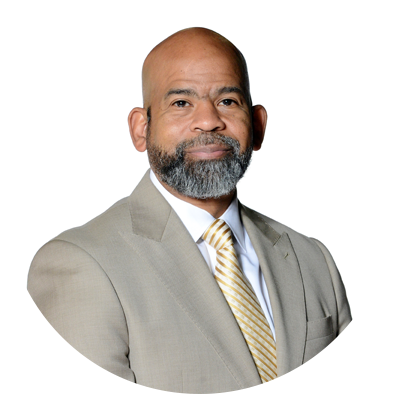 As the Headmaster of From the Heart Christian School, Bishop Cherry works on behalf of the administration, staff, parents, volunteers and students of the School. Bishop Cherry is responsible for the overall direction and management of the School, Board of Education and Alumni Association. Bishop Cherry is a proud hornet, having attended From the Heart Christian School (formally Full Gospel AMEZ Christian School) for 3 years as a child; worked as a teacher in the School for 8 years, after graduating from college; served as a Member and now Chairman of the Board of Education since 2002; was as a proud parent of three Christian School students from 2000 to 2020 for 20 years; established the Parent Teacher Association in 2021; and is honored to be the Head Hornet, rooting for our students in their academic, athletic and extra-curricular endeavors since 2006!
Bishop Cherry is the type of Headmaster that finds time to stop by morning formations to check in on the student body to provide godly instruction and encouragement. He enjoys stopping by the preschool and elementary classrooms just to greet the younger students and remind them to have a good day.
Bishop John A. Cherry, II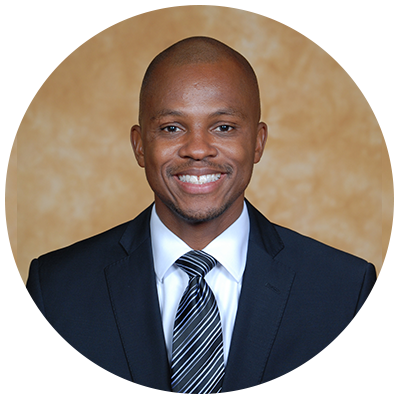 Reverend Battle was born in Arlington, Virginia, to Rickey Battle and Hazel Yelverton. He spent his childhood in Washington, DC, but moved to Prince George's County at the age of twelve. He and his wife currently reside in Waldorf, Maryland.
Reverend Battle gave his life to the Lord Jesus Christ at a From the Heart New Year's Eve Service in 2000. He believes that he was actually saved shortly after midnight in 2001. He was converted and joined the church in 2004.
Reverend Battle has been married to his beautiful wife, Sister Shontee Battle, for eleven years. In addition to being a faithful, committed, and loving husband, he is also an amazing father. He has a seven-year-old daughter, Sanayah Love; a four-year-old son, Steven Jr.; and a two-year-old son, Simon Cyrenian.
Reverend Battle received his high school diploma from Suitland High School in 1999. He graduated from Bowie State University with a Bachelor's degree in Business Administration in 2002. He also earned a Master's Degree from the University of Maryland College Park in Educational Leadership and Policy Studies in 2008. Reverend Battle has been an educator for over seventeen years. He spent six and a half years as a teacher in Prince George's County, Maryland. He was also a second-grade teacher for three years at From the Heart Christian School. He served as the Assistant Principal of From the Heart Christian School for six years. He has served as the Principal of From the Heart Christian School since June 2019.
Reverend Battle is an active member of the church. He was a member of the Community Outreach Ministry for ten years and served as Ministry Head for five of those years. He has also served in the Membership Care Ministry, Church School Ministry, and Intercessory Prayer Ministry. In addition, he was a Board Member of the None Suffer Lack Federal Credit Union. Reverend Battle has also taught and assisted various School of Knowledge and Enrichment classes at the church. He and his wife currently serve as the Ministry Heads of the First Things First Ministry.
Reverend Battle's daily goal is to demonstrate the love of Christ to every person he encounters.
Reverend Steven A. Battle, Sr.