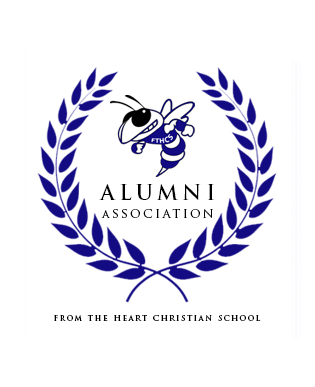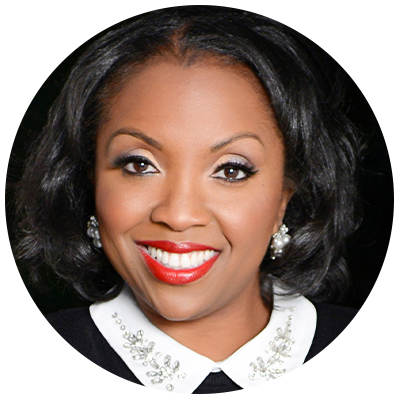 Dr. Tisa M. Holley
Class of 1999
Dr. Tisa Holley has been an educator in K–12 settings for 20 years. She has worked in public, private, charter, and home schools. Whether as a teacher, professional school counselor, assistant principal, educational consultant, district case manager for students experiencing homelessness, or the instructional specialist for Students Services, she seeks to work in the best interest of children. She believes that every person is birthed in the earth with purpose, and she works, enthusiastically, to help students find it!
She is the founder and owner of Teachers' Heritage Educational Partners (THE Part) LLC., afull-service educational consulting company intended to provide educational support to children, their parents, and educators joyfully. She also authored Who Cares! Answering Difficult Questions Asked by Today's Educators, a reflective, easy-to-read book for educators. In her spare time, she enjoys teaching Zumba, working out, traveling, and spending time with family and friends.
Tisa is an alum of Florida A&M University (bachelor's and master's), Regent University (educational specialist), and Northcentral University (doctorate). She graduated from Full Gospel Christian School, now From the Heart Christian School, in 1999. She has been a member of the church since the age of 5. She currently serves in the Altar Ministry and the Intercessory Prayer Ministry and Council and is the ministry head for the Activities Ministry.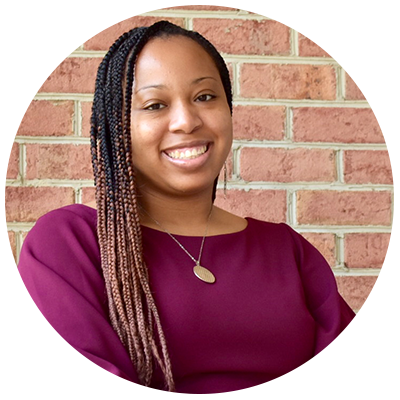 Kenya Colvin
Class of 2014
Kenya Colvin was raised in Prince George's County Maryland and graduated from From the Heart Christian School in 2014. She went on to earn her Bachelor of Science degree from the University of Maryland, College Park in Chemical and Biomolecular Engineering with a minor in Technology Entrepreneurship. In college, Kenya broadened her educational horizons outside of engineering earning her Honors College Citation in Advanced Cybersecurity and studying abroad in Ghana. She also became a distinguished Louis Stokes Alliances for Minority Participation scholar and Ronald E. McNair scholar as a result of her bioengineering research on campus. Kenya's early research focused on constructing a nanoparticle-based biomarker detection system to diagnose cancer at early stages. Later, she contributed to a team project to develop a chemically powered point-of-care diagnostic tool that would bring complex diagnostic testing to remote areas with limited electricity. This project led to Kenya's first research publication, "Multistage chemical heating for instrument-free biosensing", for which she is the co-first author.
After college, Kenya worked at Kim Kelly Pediatrics as a Medical Scribe before later being promoted to Practice Operations Manager and Patient Care Coordinator. During the COVID-19 pandemic, Kenya helped move the practice forward by developing COVID-19 safety policies and co-managing drive-thru COVID-19 vaccine clinics. While continuing to work there part-time, Kenya earned her Master of Biomedical Sciences from Geisinger Commonwealth School of Medicine. Her research during graduate school led to her most recent journal publication entitled "Profiles of COVID-19 vaccine hesitancy by race and ethnicity in eastern Pennsylvania".
Kenya now works at the Parent Church as the Benefits Administrator where she gets to use her analytical skills to improve the HR management system and enhance current benefit programs; support policy development; and help staff manage their benefits. Outside of work, she is actively involved in the Parent Church where she serves as the Nursing Ministry head. Her other ministries include Fine Arts and Creative Dance.
Kenya trusts that God is orchestrating every step of her path and preparing her for the next phase of her journey. She hopes that next phase will lead to her becoming a primary care physician.
Major Highlights
Senior of the Year Finalist: Each year, the University of Pittsburgh chapter of Omicron Delta Kappa, the national leadership honor society, recognizes one recently graduated or graduating senior from the university for meritorious leadership and extracurricular activities, that exemplifies the type of student who the University aspires to produce, and who inspires others to strive for similar conspicuous attainments. The award recipient's name is engraved on a stone in the ODK Leadership Walk between the Cathedral of Learning and the Heinz Memorial Chapel. In my last undergraduate year, I was named as a finalist for the award. The link below leads to a biography put together about my time at Pitt and highlights some of my involvement in the Pitt community through my final year.
https://www.studentaffairs.pitt.edu/news/senior-of-the-year-finalist-jahari-mercer/
The Pitt News 2017 Silhouettes Feature: Each year, The Pitt News, which is the University's student newspaper, selects members of the Pitt community to highlight in their yearly edition of the Pitt News Silhouettes. Individuals highlighted can include members of the University and/or members of the community surrounding campus. In 2017, I had the opportunity to be highlighted in the Pitt News Silhouettes and was able to talk about my experience and involvement at Pitt from my first and second years of my undergraduate program.
https://pittnews.com/article/126932/silhouettes-2017/jahari-mercer/
SGB Executive Vice President Election Article: During elections for the University Student Government Board (SGB), the person who receives the most votes among those students who run for board becomes the Executive Vice President of SGB, serving as the president in the event of the president's absence. Because I received the most votes among students who ran for the board at the time, I served as the Executive Vice President of SGB for the 2018-2019 school year. If you scroll down slightly past the video in the article below, you will see my name mentioned along with the other elected members of the board. I am also quoted in this article, expressing my excitement over the results.
https://peachwort66.rssing.com/chan-60749106/all_p55.html
Engineering Ambassador: From the summer of 2019 through the summer of 2020, I worked as an engineering ambassador for the University of Pittsburgh Swanson School of Engineering. Engineering ambassadors help in the recruitment of prospective students to attend the Swanson School of Engineering by giving tours of Benedum Hall, which houses the school of engineering, and sharing their experiences with prospective students and their families. The link below is my archived profile from the school of engineering's website.
https://www.engineering.pitt.edu/first-year/ambassadors/archived-profiles/jahari-mercer/
Why Pitt? By Jahari Mercer: The following video was one of the last things I did as an engineering ambassador. A few engineering ambassadors and I were asked to record a presentation explaining why we decided to come to Pitt, why we chose our respective engineering major, and to talk about our experiences at Pitt as well. This presentation also gives a recap of my time at Pitt and my plans after graduation as well.
https://www.youtube.com/watch?v=wsnSlOt5Uv4
Activities & Highlights since FTHCS
2015-2016 School Year (First-Year Undergraduate)
Began studying at the University of Pittsburgh on a full-tuition scholarship along with a scholarship from the Swanson School of Engineering and the University of Pittsburgh Chesapeake and Potomac Pitt Alumni Chapter.
Was actively involved in the Pitt Excel program which is a program dedicated to the recruitment, retention, development, and graduation of underrepresented minority students within the Swanson School of Engineering along with being involved in the University of Pittsburgh chapter of the National Society of Black Engineers.
2016-2017 School Year (Sophomore Year Undergraduate)
Served as a student representative on the University of Pittsburgh Year of Diversity Steering Committee. The goal of the Year of Diversity was for the Pitt community to respect, value, and appreciate diversity in all areas. The committee was comprised of students, faculty, and staff from across the University.
Served as the Vice President of Community Outreach for the University of Pittsburgh Resident Student Association (RSA). RSA serves as a representative body within the university to identify and make known the needs of students living in university residence halls.
2017-2018 School Year (Junior Year Undergraduate)
Worked as a manufacturing co-op engineer for Harley-Davidson Motorcycle company in York, PA as a part of the Swanson School of Engineering's Cooperative Education program.
Served as the Corporate Liaison Chair for the University of Pittsburgh chapter of the National Society of Black Engineers (NSBE). The mission of NSBE is to increase the number of culturally responsible Black engineers who excel academically, succeed professionally, and positively impact the community.
2018-2019 School Year (Senior Year Undergraduate)
Served as the Executive Vice President for the University of Pittsburgh Student Government Board (SGB). The purpose of SGB is to promote the concerns, interests, needs, and welfare of the student body through creative programming, supporting student organizations, and facilitating conversations between the student body and the university community.
Served as a member of the leadership team for Pitt Excel's B.R.O.T.H.E.R.H.O.O.D. which stands for Brothers Respecting Open Thought Helping Every-man Realize His Own Original Dream. B.R.O.T.H.E.R.H.O.O.D. is dedicated to supporting individuals who identify as men within the Pitt Excel program on a personal, professional, and academic level.
2019-2020 School Year (Super Senior Undergraduate)
Studied abroad during the summer of 2019 as a part of the Engineering Sustainability – Island Nations: Jamaica program. This program was a 2-week cultural immersion, based in Kingston, Jamaica, to understand the complex and unique approach to sustainability in island nations.
Made the Swanson School of Engineering Dean's List for the Fall 2019 semester. The distinction of Dean's List within the School of Engineering is awarded to students who receive a 3.25 or higher semester GPA during their time in undergraduate school.
Graduated with a Bachelor of Science degree in Industrial Engineering in the spring of 2020 and was named a finalist for the 2020 ODK Senior of the Year award.
2020-2021 School Year (First Year Graduate School)
Began my first year at the Joseph M. Katz Graduate School of Business at the University of Pittsburgh pursuing a Master of Business Administration on a full-tuition scholarship funded by the University of Pittsburgh and the National Black MBA Association.
Served as one of the Vice Presidents for the Katz Operations Club. The Katz Operations club plans and facilitates programs geared towards students concentrating in the field of operations.
2021-2022 School Year (Second Year Graduate School)
Completed an 8-month internship with PPG Industries as a Supply Chain MBA intern within the Architectural Coatings Logistics & Distribution capabilities team.
Currently serving as the Vice President of the Katz Student Executive Board (SEB). The Katz SEB acts as the primary representative of Full-Time Master's students to the Katz faculty and administration and plans creative programs to enhance the experience of everyone in the Katz community.